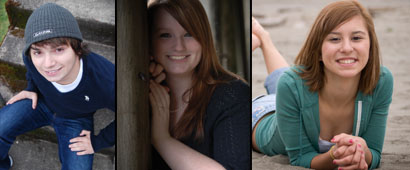 Senior Portraits!
Well its that time of the year! The school year is rapidly approaching, and high school seniors will need their professional portraits done. Mossman Photography is committed to providing excellent quality both in Studio and On-Location. Senior portraits should reflect the personality of the senior, and with Mossman Photography, that's exactly what you'll get. Call today and setup an appointment to come in a discuss your senior portrait wishes.
Wedding Photography
Your wedding photos will hang on your wall for years to come, that's why you should trust Mossman Photography with photographing your wedding. We have experience with weddings and know just how to get that perfect shot. Pricing is available in the Services section of this website. Check out some of the work we've done in the past and know that we are committed to providing you with photos that you will love. Call or email now for availability.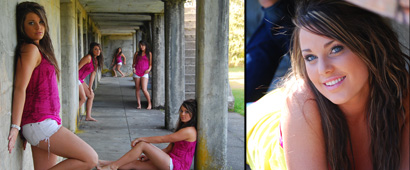 Modeling Portfolio
Have you ever been interested in stepping into the modeling and fashion industry? Well, you'll be happy to know that Mossman Photography shares this same interest, and is offering very generous rates for people looking to build their modeling portfolio. We are very lucky to live in the beautiful Pacific Northwest, and we have numerous places to get great shots! Modeling is
not
limited to age, race, sex, weight, height, or any other attribute, so if your interested, don't hesitate, remember you only live once. Call or email today to discuss ideas for your portfolio!
503.325.9090 | alan@mossmanphoto.com | Astoria, Oregon
© 2009 Mossman Photography™ | Established in 2004 | An Alan Mossman Company